Welcome To Affordable Online Services. | Video Platform Multi Media Hosting Server For Less


Honesty | Integrity & The Internet:

Administrations: Palm Desert, CA.
Entertainment Industry, Los Angeles, CA.
Please... Welcome Our New Client: | American Redwood Tables, Oklahoma City, OK. |
| Official Website Coming Soon: | Visit Their Active Landing Page: |
Doc Hollywood Media was established in March, 2008, by an Independent Film & Online Content Producer, Gregg Atwill and retired Marketing, Advertisement | Publicity & Promotions Executive from Warner Brothers Studio, Burbank, CA. | Dr. Joseph P. Sinda.

Phd.

Please Pause Swiss Player Before Viewing Videos.
Feature Product Placement: Creme d Or ' Premium Ice Cream

Please Pause ( II ) Or Stop ( [] ) | Swiss Network Players Before Viewing:


Please Pause ( II ) Or Stop ( [] ) | Swiss Network Players Before Viewing:

Authorized Air Travel & Avis Rent A Car Site: | Europe & Beyond:
Entertainment Industry & Creative Strategies & Services;

Actual | Pixel; 200 Wide X 103 High
| Doc Hollywood Media Small Ad: |
Only...USD $10.00 A Month
2014 TM - Doc Hollywood Media & Entertainment: All Rights Are Reserved.
Duplication, reproduction or distribution of material contained in this Web Site
is expressly prohibited without written permission from Doc Hollywood Media.com;

Listen Commercial - Free Jazz From Around The Globe - Commercial Free !



Please Pause ( II ) Or Stop ( [] ) | Swiss Network Players Before & After Viewing Videos:
Brought To You By: Air France / KLM Airlines Authorized Travel Planning Site:. Click:
| Entertainment Clients : | The Music Business | Film: | Television: | Satellite/ Cable: |
| Independent Artists: | Unions: | SAG | AFTRA: | Online Content Producing: |
| Corporate Affairs: | Travel Industry: | Air France | KLM Airlines: | Swiss Jazz Network:
Doc Hollywood Media Entertainment: |
Server Size | 1,500 GB Space: 15,000 GB of Transfer |
Domains & Web Site DNS Hosting: | SSL*- MySQL* - PHP * CGI 
Clients Responsible For Programs Through Our FTP Server |
Company Mission Statement: We will never be accused of price gouging or sharp business practices and always remain committed to providing, consumer friendly Internet services to the Entertainment Industry & Professional Businesses on the World Wide Web. |
Doc Hollywood Media is an Authorized E- Commerce & Entertainment Merchandise Vendor with a valid Multi Platform File Transfer Protocol IPSWITCH FTP License to; Doc Hollywood Media Hosting. com in California, USA. | As an Online Entertainment Business, we are mandated by law to follow the same strict company; policies, mandatory guidelines and E-Commerce procedures as The Entertainment Resources & Marketing Association.
Providing, Affordable, Multi Platform Video On Demand | DNS Domain Website Hosting: | Adobe Flash Media | Video - CD | Streaming Feeds: | Online Entertainment Content | Adobe - Streaming Media Platforms | Marketing / Advertisements | Internet Product Placements: | Media Productions; & Entertainment Content Management | Professional Unique Web Design Architecture; | Entertainment Industry Services & Publicity, wherever task and fees are applicable.
Entertainment Marketing & Advertisement
We have been ask to participate as the Marketing & Advertisement company for Television Producer, Eddie Kritzer and KLTLA's Morning Entertainment Anchor & Academy Award Winning Master of Ceremonies, Sam Rubin in a new syndicated show called Movie Call. |
Log Line: Movie Call is where Movie Stars such as George Clooney, Brad Pitt, Sandra Bullock, Ryan Gosling, or any Hollywood Star with a film release, will appear on Movie Call, talking to viewers or watching the show, and buying tickets to their movie.
Get the Hollywood Game Night Party Game, Only $14.97!
Streaming & Online Adobe Flash Compression Media Products:

Try one of our Compressed Adobe Flash Motion Impact Advertisements positioned strategically near International Iconographic Sponsors.
Advertisements, Bring More Business To Your Location Icons Marketing Services & Products Placements.
Sons of Anarchy Exclusive:10% off 1 item, 20% off 2, 30% off 3 or more; Use Code |


SOABMSM

Administrations: | Palm Desert, CA.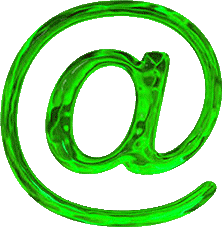 Web Hosting Services: | Online Content Producing: | Product Placements: |
Doc Hollywood Media Development | Entertainment Industry: Consultant | Site: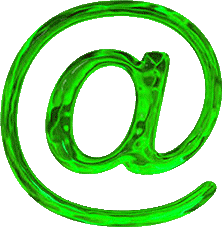 Entertainment Industry
: Dr. Joseph Sinda, | Long Beach / Hollywood CA.